2022 BMW iX xDrive50: Engine and Performance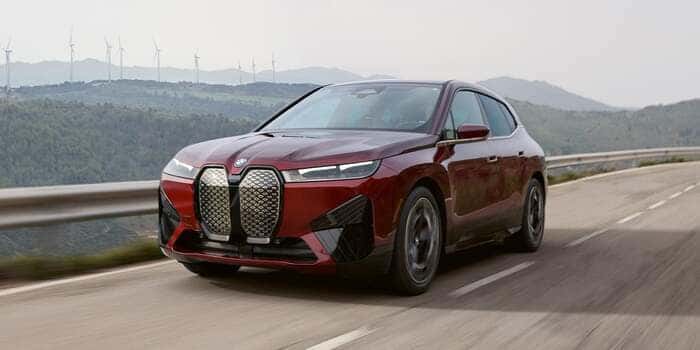 Power and Speed in the iX
Experience all the benefits of BMW engineering with the all-electric 2022 BMW iX xDrive 50. Powered by dual electric motors with an output of 516 hp and 564 lbs of torque the iX is truly an ultimate driving machine going from zero to sixty in only 4.4 seconds. There are several energy recuperation modes such as a real-time adaptive and one-pedal driving mode. The iX carries a 111.5 kWh high-voltage lithium-ion battery pack managed by an advanced active thermal system. Charging is a breeze with the flexible fast charger compatible with 110V and 220V, DC fast-charging up to 195kW, and AC fast up to 11kW.
The iX has several integrated braking systems working together to ensure a smooth and safe ride such as an ABS, brake drying, drive-off assistant, cornering and dynamic brake control, and automatic hold. The xDrive50 is an all-wheel-drive luxury midsized SUV with ARB-X acceleration slip control. On a full charge, the 2022 iX xDrive50 can take you up to 324 miles.
Come in and see the BMW iX for yourself.