2022 BMW iX xDrive50: Discover the Grandeur of German Engineering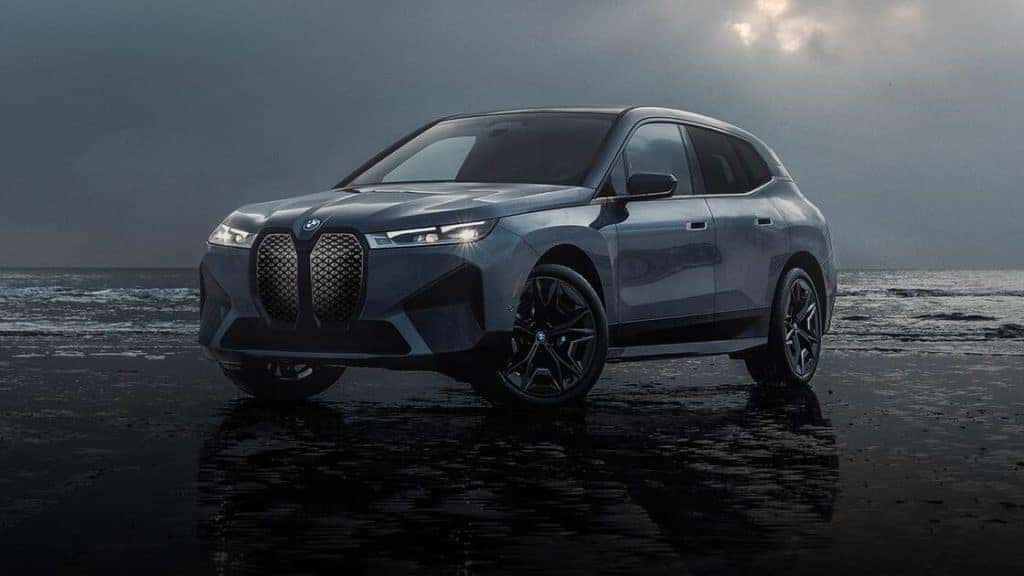 The BMW iX Was Made to Stand Out
The BMW brand is not for those looking for mundane, average, or boring cars. The 2022 BMW iX xDrive50 is just the latest in a lineup of revolutionary vehicles. One of BMW's first-ever all-electric vehicles, a lot of thought has been put into how to make the iX xDrive50 one of the best available electric vehicles.
Interior
The interior cabin has an abundance of space for both driver and passengers. When in the driver's seat your eyes will first fall on the curved display screen that stretches approximately half the dashboard. The screen floats above the dash and serves as the gauge cluster and infotainment system. Even with the large screen serving so many functions it is not obtrusive to the drivers' view of the road. This new long curve display reduces the number of buttons on the center console. Look up and there is a standard panoramic moonroof with liquid crystals that, at the push of a button, will shift position to shade the interior.
Every detail has been taken into consideration when designing the interior cabin space and it shows with the various materials used inside. Open-pore woods, glass, SensaTec, and quilted olive-leaf tanned leather are just some of the choice materials used to create a comfortable and luxurious driving experience.
Exterior
Bold, sleek, and angular body lines wrap the body of the 2022 BMW iX crafting a lively and sophisticated exterior. Slim yet bright LED headlights and taillights are molded into the iX's body adding to a defined silhouette from all angles. The 22-inch wheels and integrated door handles are engineered to increase the aerodynamics of the overall body. The BMW iX is available with three packages of your choice such as the Convenience, Premium, and Sport.
Choose the right paint for your personal aesthetic
Alpine White
Mineral White Metallic
Black Sapphire Metallic
Sophisto Grey
Phytonic Blue Metallic
Blue Ridge Mountain Metallic
Oxide Grey metallic
Aventurin Red Metallic
Storm Bay Metallic
If you liked this blog post check out "2022 BMW IX XDRIVE50: ENGINE AND PERFORMANCE"