BEYOND INNOVATIVE TECHNOLOGY.
Smart features, integrated interfaces, and Shy Tech features create natural interactions in a digital world.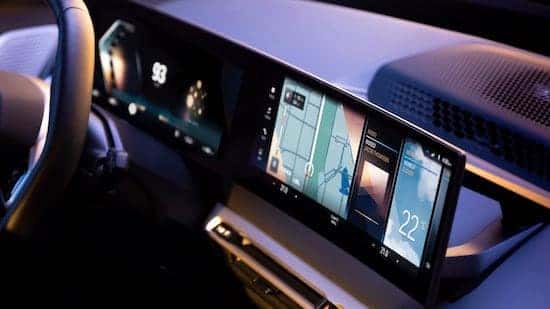 GRAND ENTRANCE.
As you approach the BMWiX, the latest Comfort Access technology triggers a choreographed welcome light display and automatically unlocks the doors for you. Your favorite cabin settings are ready and waiting for you before you take your seat.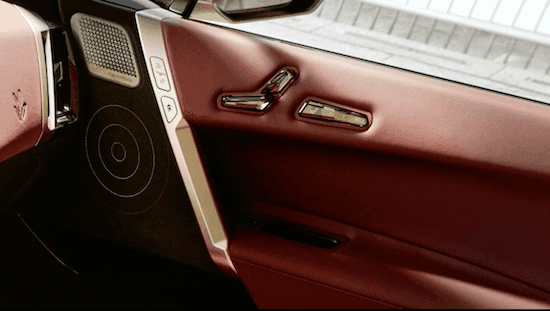 SAY HELLO TO SHY TECH.
A hidden world of interaction and functionality is at your fingertips in the first-ever BMW iX. Shy Tech features are subtle, yet highly engaging – like the sound system cloaked by acoustic fabric, radiant heat in the dash and door panels, and haptic controls concealed by open-pore wood trim. Most controls are hidden from view and when the vehicle sensed that you need to use one, it will present them.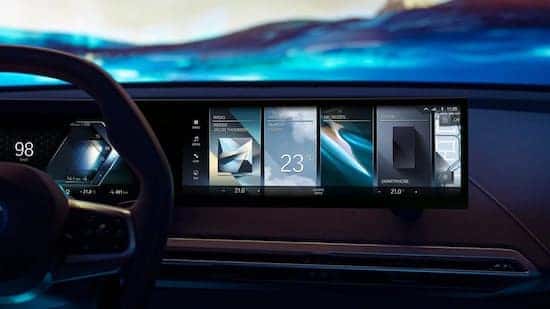 HARMONIOUS TECHNOLOGY.
Seamlessly switch between the latest iDrive 8.0 Operating Systems, Apple CarPlay, or Android Auto. Create your Sport, Efficient, or Personal driving environments with My Modes. Explore new roads with Head-Up Display and enhanced augmented reality navigation. With Remote Software Upgrade, your systems will always be up to date. The iX includes 5G technology that ensures the vehicle can talk to the internet quickly and other vehicles.