Check Out The Available Accessories In BMW's Future Lineup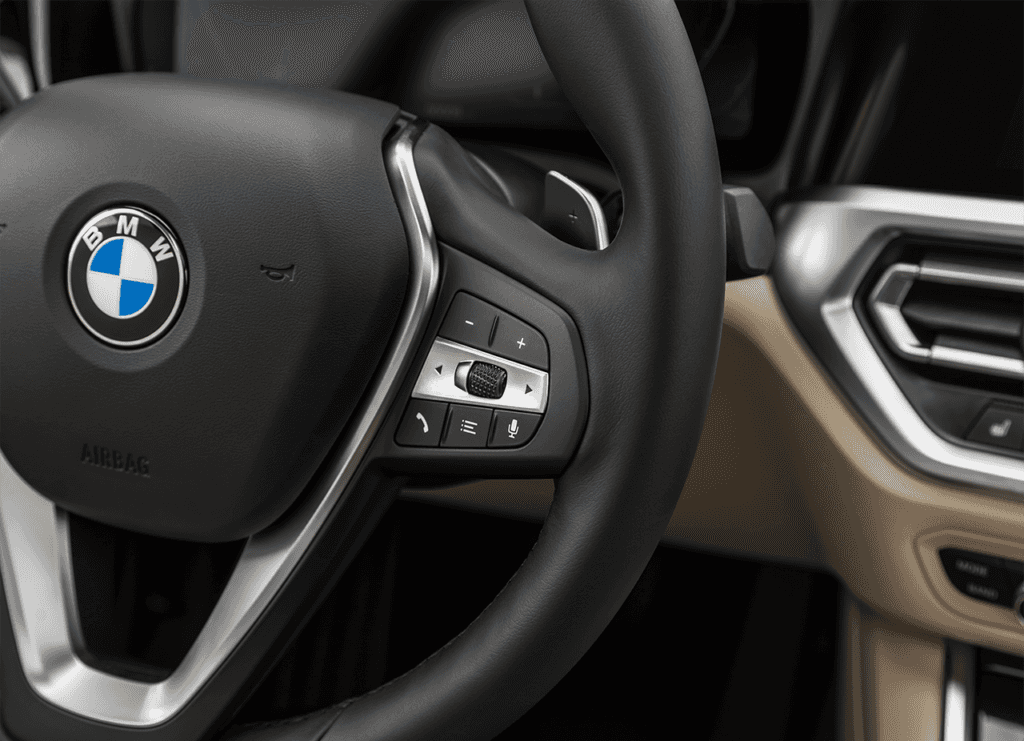 BMW is always developing new ways to enhance their high-performing luxury lineup, from more efficient engines to cutting-edge tech. Take a look at what they have in store for their 2021 models.
2 Series Updates
Both coupe and cabriolet body styles of the 2 Series now come standard with smartphone synchronization capabilities for Apple devices. If you opt for the Gran Coupe, your dash will feature the latest version of BMW's infotainment system, and this model will also come with wireless connectivity for Android devices. The Gran Coupe will also sport a 10.3-inch digital instrument cluster for crystal-clear readouts of your essential gauges. BMW has added adaptive cruise control to the 2 Series' Driving Assistance bundle, and you can also opt for adaptive dampers. All this bolsters the appeal of an already-attractive model, as the 2 Series demonstrates famously enjoyable handling in keeping with BMW's reputation.
3 Series Updates
The 3 Series' trim range has expanded to include a plug-in hybrid version. The new 330e arrives with an impressive 288-horsepower output as well as a muscular 310 lb-ft of torque. It also delivers is formidable power while maintaining conservative fuel economy at any speed, and can even be driven on an electric-only EV mode for quick outings. In addition to the new trim option, BMW has updated the standard offerings across the 3 Series' range, and every 2021 model now comes with a digital instrument cluster, automatic high beams, keyless entry, and smartphone integration through Android Auto. The M340i's powertrain now features a 48-volt mild hybrid component as well.
5 Series Updates
The 5 Series has received several 2021 upgrades to build on a recent design refresh. The 530e plug-in hybrid now generates 288 horsepower and 310 lb-ft of torque thanks to a timely update, and the 540i also sports the 48-volt mild hybrid upgrades found elsewhere in the BMW lineup. On the inside, the 5 Series now comes with a 12.3-inch infotainment touchscreen as well as Android compatibility. On the outside, the front fascia sports automatic high beams as well as LED headlights.
You might also like: Make More Than Pumpkin Pie For The Holidays
BMW of Owings Mills
If you'd like to learn more about any of BMW's exciting updates and features, you're welcome to contact us to speak with our experts. You're also invited to come by our dealership to explore our selection.