BMW Has Created Quite A Coup In The M4 Coupe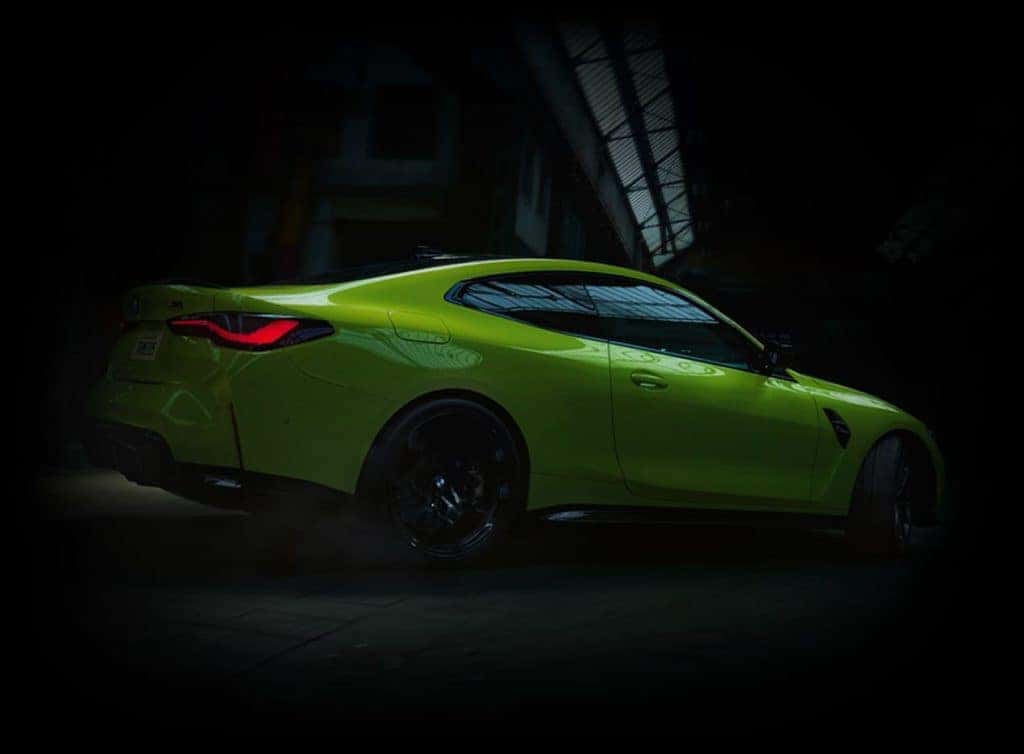 BMW's entire lineup is defined by spirited performance, and the dynamic 4-Series is no exception. Within this versatile family, the M4 coupe delivers true thrills behind the wheel, so let's take a look at what the 2020 model has to offer.
Premium Power
Under the hood, you'll find a 425-horsepower twin-turbocharged inline-six engine for lively acceleration on demand. Whether you're merging and passing on the interstate or springing up at a green light, the M4 rises to speed with lightning-quick alacrity. The coupe comes with a six-speed manual transmission for hands-on shifting, while a seven-speed dual-clutch automatic is also available if you want to leave the smooth transitions up to the M4. You can enhance the coupe's outstanding style and performance with available upgrades like the carbon ceramic brakes, and the optional Competition package endows the M4 with extra muscle, raising the engine output to a fearsome 444 horsepower. The bundle also includes an enhanced steering ratio as well as re-tuned adaptive dampers, and additional settings for the stability-control system and rear differential.
Engaging Performance
Behind the wheel, you can expect the responsive steering and unwavering poise that BMW is celebrated for. The M4 carves curves and corners with incredible confidence, and the coupe's sporty handling can be boosted whenever you activate the race-track-worthy Sport+ mode. The M4 demonstrates BMW's lauded traction and maneuverability, making exciting work out of winding roads.
On the Inside
The M4's interior presents subtle yet sporty accommodations for four adults, and everyone riding along can enjoy supportive yet cushioned seating. The front row also promises generous bolstering to keep you in a prime position as you embrace the M4's remarkable agility. Two-tone color schemes are available for added style, and heated seating is offered in both rows.
You might also like: Try These Christmas Dishes With A European Twist
BMW of Owings Mills
Whether you're interested int this high-powered take on the 4-Series or any other potent and agile BMW model, we would love to help you find the car of your dreams here at BMW of Owings Mills. Come visit us at our dealership whenever you're ready to experience genuine Bavarian-engineered performance for yourself. We know you'll be delighted when you get behind the wheel for a test drive, so come check out your options on our lot or explore our entire new vehicle selection online.