How To Quickly Clean Your Glove Box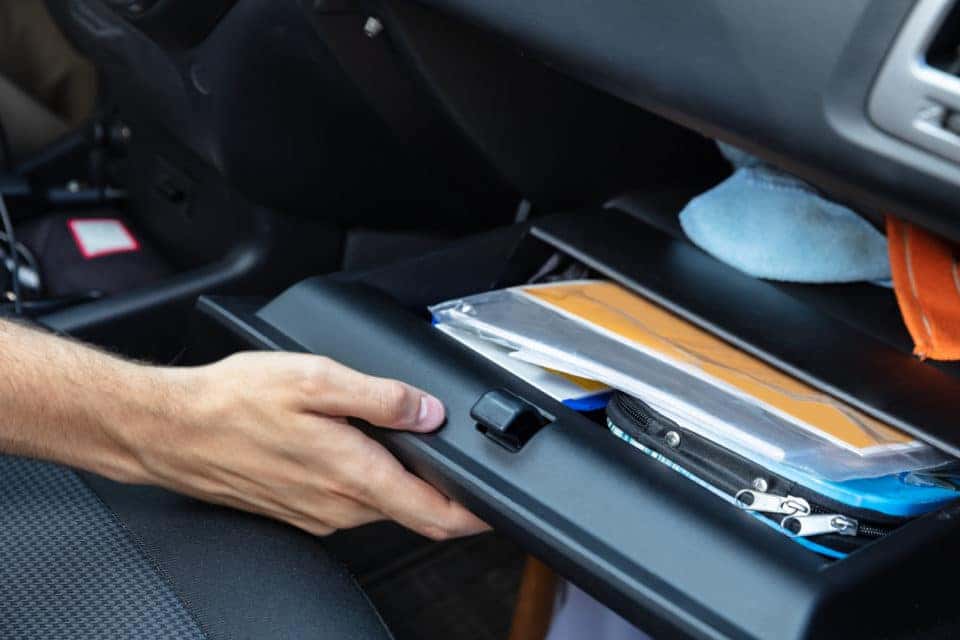 Your car is your home on wheels, and as such, it's important to keep it neat and tidy. You've tackled spring cleaning inside your house, so why not do the same with your vehicle? And where better to start than inside your glove box? This catch-all compartment is the equivalent to the junk drawer in your kitchen. It's where you keep everything from your car's owner's manual to packets of tissue, from forgotten receipts and fast food condiments to important insurance information and a vast array of other odds and ends. If a venture into your glove box feels like plunging your hand into a bottomless pit of clutter, then it's time to get things in order. Read on for some tips on cleaning and organizing this important storage spot in your car.
Take It Out
The best and most efficient place to start is by emptying the entire box. Remove the whole lot of various and sundry "stuff," including spare change and old sunglasses and papers that have found their way into this convenient space. Spare nothing, down to every last scrap of paper, and place it all into a pile for sorting.
Toss It, Move It, or Keep It
Grab a plastic garbage bag and comb through your pile of glove box paraphernalia. Every item in your pile should either be thrown away, relocated, or set aside to be returned to the compartment once you've completed the next step.
Clean the Box
Now it's time to clean the empty compartment itself. Brush out the dust, dirt, and debris or use a hand vac or small vacuum attachment to clear out the mess. Then, wipe out the glove box with a cleansing wipe or spray and paper towels. Let it air dry, if needed.
You might also like: Sit Pretty With These BMW Interior Features
Put Back the Good Stuff
Take the things from your "keep" pile and return them to the now-clean glove box. Make sure you're only storing things you're actually likely to need in your car: insurance information and owner's manual for sure, plus your own personal assortment of maps, pens, a small flashlight, a spare phone charger, and other potentially useful tools. Everything that doesn't belong goes into the house for storage elsewhere.
Keep your glove box streamlined, with just a small collection of items stored in some logical order, and vow to keep the newly organized compartment from becoming a junk collector again.