Easy Cleaning Tips To Spruce Up Your Home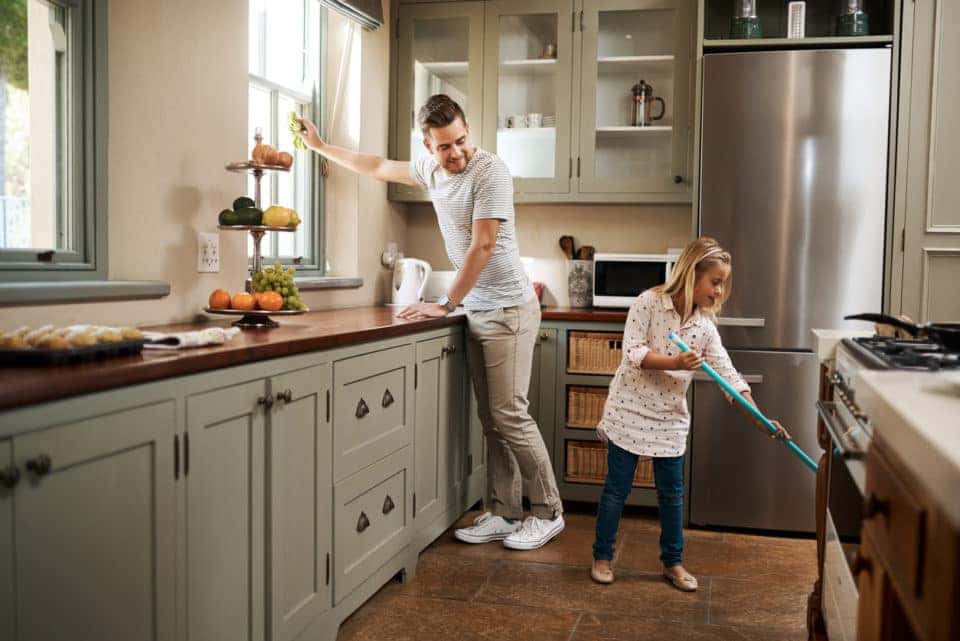 Spring is the perfect time to clean up your act – or at least your home. And while spring cleaning might not make your list of favorite ways to spend your time, you'll never regret it when you get it done. A seasonal deep-cleaning, purging, and organizing session will leave you in great shape to start fresh just in time for the season of rebirth. If it seems like a lot to tackle all at once, separate jobs into manageable tasks you can spread out over a period of time. Read on for some helpful tips on getting your house spring-ready.
Bust the Dust
A season's worth of tracked-in dirt, pet hair, and debris from your air filter spells one thing: dust. And lots of it – even if you routinely wipe it off furniture, electronics, and other surfaces, the nasty stuff is hiding in places you don't often think to clean. To get on top of the dust problem, consider taking down curtains and drapes for a thorough washing or dry-cleaning (check the tags to see which is the way to go). Use a microfiber cloth to dust between the slats of blinds, working from top to bottom. Dust ceiling fan blades and clean them with furniture polish.
Freshen Up Floors
The dust you've stirred up will settle – and most of it will end up underfoot. Tackle the mess with a thorough vacuuming, mopping, waxing, and/or shampooing. Make sure you're using the proper cleaning approach for the flooring type and material.
Bed and Bath Basics
Clean linens and mattresses, and consider swapping out heavy, winter-appropriate comforters and blankets for lighter, more springlike bedding. Make things sparkle in the bathroom by cleaning and disinfecting all surfaces – sinks, countertops, faucet hardware, toilets, tub, and shower walls. Take care of mildew in the grout or other areas by using a product specially designed to treat it, and follow directions thoroughly. Clean out drawers and toss old toiletries to free up prime bathroom real estate.
Declutter Everywhere
Getting rid of excess stuff throughout your home is one of the best ways to embrace a spring frame of mind. It's not just about aesthetics, either – tidy surfaces and streamlined organization will just make you feel better. Go through each room and make piles to donate, relocate, or toss. The end result? More space, less clutter, and a lighter mental load.
You might also like: Meet Up With Friends At Times Square Kitchen
Welcome Spring in a New Car
What better way to kick off a new season than with a new vehicle? BMW of Owings Mills understands the desire to cruise into spring behind the wheel of a luxury automobile that suits your lifestyle and driving habits. Come see what we have in store for you today, and claim your favorite BMW or high-quality pre-owned vehicle for a price you'll love – just in time for spring.