Enjoy These Refreshing Dinner Ideas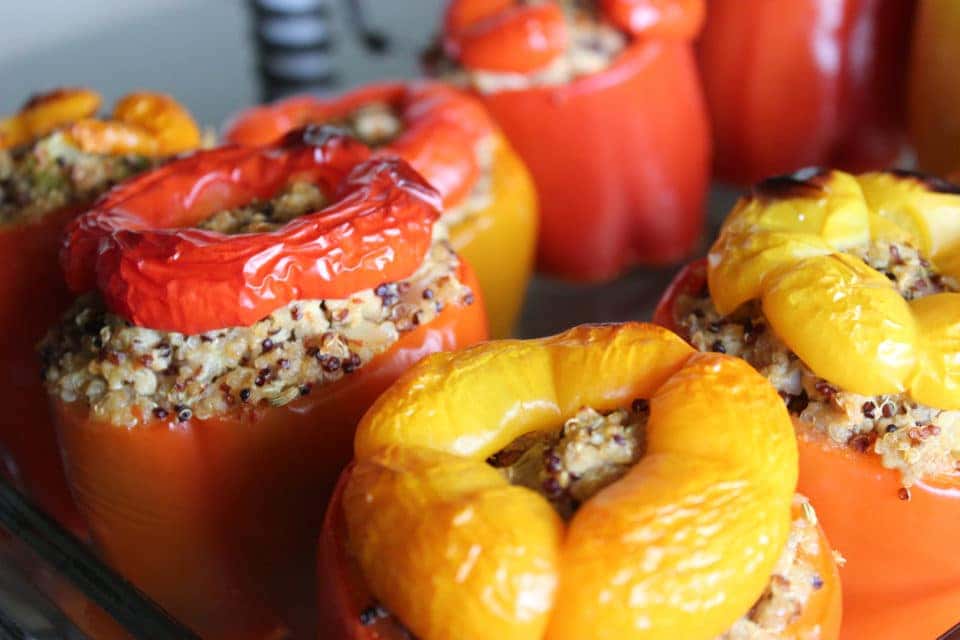 The beginning of a new season means new in-season produce like avocados, citrus, asparagus, broccoli, lettuce, cauliflower, and so many more. If you're looking for easy weeknight meals that are packed with veggies and flavor, these six spring veggie dinner recipes are for you!
Nothing says "easy weeknight dinner" like a one-pan meal. This easy one-pan chicken dish is packed with flavor from the maple-mustard sauce that the chicken, green beans, sweet potatoes, and lots of herbs. The recipe calls for chicken thighs, but you can substitute your preferred cut of chicken without issue!
This easy recipe gives you a new possibility for corn and cauliflower! The cauliflower acts like dairy by adding a delicious creaminess that complements the salty bacon, soft chicken, and tender potatoes.
This broccoli and chicken stuffed baked potato is an amazing weeknight meal because it packs an incredible taste and lots of nutrients into one self-contained entree. If you'd like to add even more deliciousness to your potatoes, you can add nutritional yeast or a cheese sauce!
Take advantage of the fresh vegetables at the farmer's market (or in your own garden!) with this delicious veggie soup. The addition of farro adds an extra bit of "oomph" to the soup so that you'll feel nourished and satisfied eating this for dinner.
Bring your favorite sushi-house meal home and treat yourself to a meal of flash-seared Ahi Tuna, a cauliflower carrot ginger puree, and fresh crisp green beans. While the original recipe calls for a specific brand of pre-prepared Ahi Tuna, you can follow this recipe to sear your own tuna steaks if you can't find the pre-prepared kind or would rather make your own.
You might also like: The BMW X5: The Sports Activity Vehicle You Want
Well-seasoned turkey, carrots, bamboo shoots, water chestnuts, shiitake mushrooms, and an umami-heavy hoisin sauce make up the filling of these delectable lettuce wraps. For the lettuce, aim to snag butter lettuce – it has a tender leaf that lends well to lettuce wraps.