Feel The Thrill Of The X3 M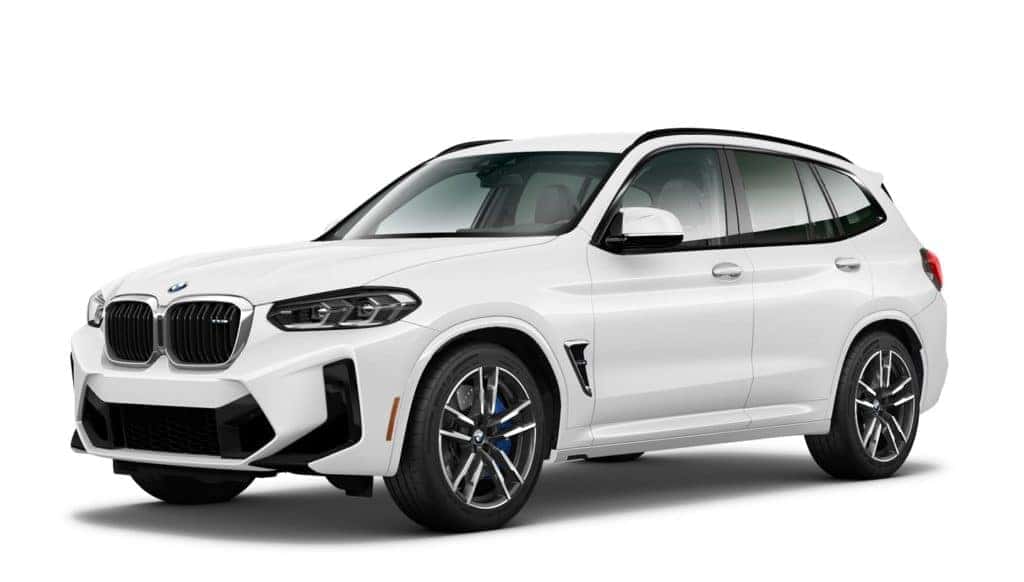 BMW is well known for an unmistakable combination of agile performance and uncompromising luxury, and these attributes are on full display in the adaptable X3. If you want to take your driving experience to the next level, take a close look at this vehicle's high-performance edition, the BMW X3 M.
What's New for the 2022 X3 M?
For the 2022 year model, BMW has enhanced the X3 M's engine. The lively twin-turbocharged inline 6-cylinder can generate between 473 and 503 horsepower depending on the specifics of the model, and the standard X3 M can now put out 457 lb-ft of torque. If you opt for an X3 M model equipped with the Competition package, the powertrain cranks out an impressive 479 lb-ft of torque. The Competition variation also features lightweight 21-inch wheels, as every measurement counts when you make performance a priority. BMW has updated the vehicle's appearance as well, with a refreshed grille and reimagined taillights.
Renowned Performance
The X3 M's responsive steering instills confidence with every drive, and you'll feel reassuring feedback from the steering wheel without sacrificing the smoothness that a luxury vehicle should provide. An eight-speed automatic transmission comes standard as does all-wheel-drive, and you can send the entirety of the X3 M's torque to the rear wheels when you need the accelerative traction. You can also expect lightning-quick takeoff at the push of a pedal, making acceleration onto the highway a breeze. Even with all its athleticism, the X3 M promises a velvet-smooth ride free of turbulence or lean thanks to its adaptive dampers, which come standard.
Luxury Interior
The X3 M sports a recently updated interior, and it features refined looks and high-end furnishings throughout. As you explore the interior, you'll see sophisticated touches like the anthracite headliner, carbon fiber trim, and rich leather upholstery. The front seats are also considerably bolstered to ensure a comfortable riding posture as you enjoy all that this athletic BMW can do. Other options included heated seating in both rows, a panoramic sunroof, and a heated steering wheel.
You might also like: The Only Dessert You'll Need This Holiday
BMW of Owings Mills
If you're interested in the X3 M or any other outstanding BMW model, come visit us at BMW of Owings Mills to check out our selection.