Get Down On This Low Country Boil Recipe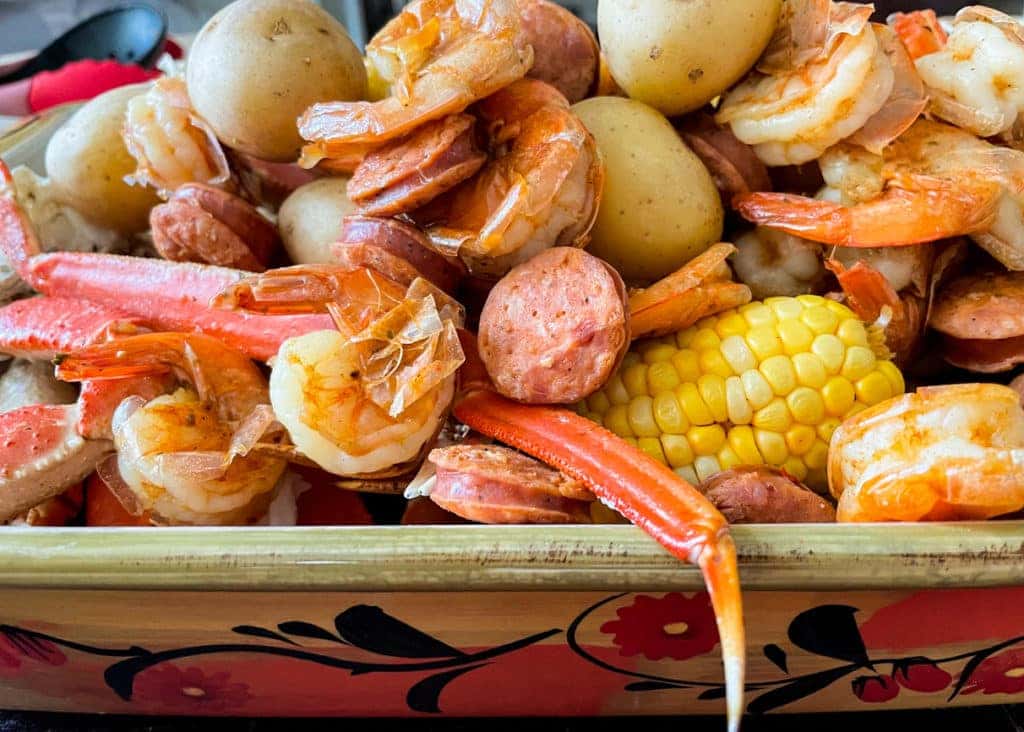 If you have a group dinner coming up, a classic Low Country boil is a great way to make sure everyone goes home happy. Try this Low Country boil recipe by Mamalovesfood to treat your guests to a savory seafood spread!
What You'll Need
For each adult attending, you'll need about a quarter-pound of shrimp as well as one and a half pounds of crab. While the photos in Mamalovesfood's recipe feature king crab, the cook notes that those crabs can be quite large and prickly to work with, so feel free to use snow crab, blue crab, or whatever's available at the market. You'll also need at least one cob of corn per person. The other essentials – red potatoes, garlic, onion, butter, and spices, are all up to you depending on the flavor you're going for. Remember that you can always add more spices at the dinner table, but it's hard to temper the spice back down once you've added it to the pot. Paprika, cayenne, celery seeds, and bay leaves are all standard flavors in Low Country boil, and you can certainly opt for Old Bay seasoning in a pinch. The potatoes and onions will need to boil in a large stock pot, and you can set the seafood in a strainer above the water to let it steam.
Easy Cleanup
The traditional table cloth for a Low Country boil is as practical as it gets. Just lay out newspapers across the table, and feel free to leave the good plates in the cabinet for this feast. Paper plates and cups make cleanup a snap, as all you have to do is gather up everything in the newspaper for easy disposal. Low Country boils are typically served across a long table, but if you have a kids' table set aside, consider covering it in the comic pages.
You might also like: Keep Your Vehicle In Top Shape With These Tips
BMW of Owings Mills
If you're searching for a new vehicle, come see what's hot and ready to go here at BMW of Owings Mills!