National Aquarium Baltimore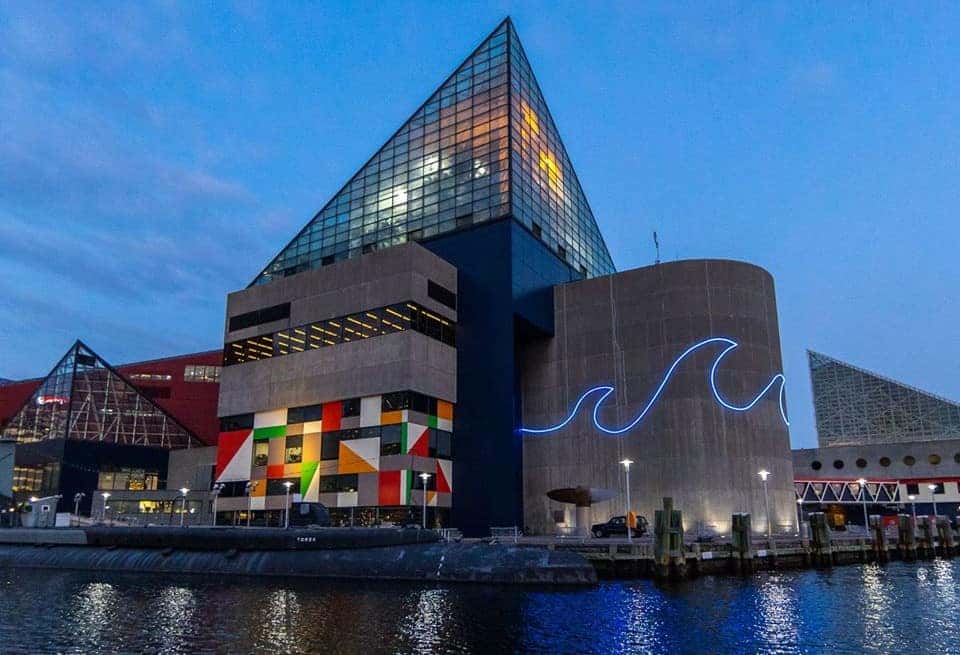 Dive into the underwater wonders of the world at the National Aquarium in Baltimore, MD. There is a reason it is ranked as one of the nation's top three aquariums. The magnificent aquarium presents incredible exhibits that are sure to leave you stunned. Located in Baltimore's Inner Harbor, you'll be open to thousands of species in many award-winning habitats. From colorful and majestic aquatic characters like sharks, dolphins, exotic fish to more simple yet diverse collections of plants and animals like birds and reptiles, the National Aquarium is capable of delivering a memorable experience for people of all ages.
National Aquariums Mission
Meeting expectations is very important to the staff at the National Aquarium with their main goal being to inspire conservation of the world's aquatic treasures. In order to reach this goal, it starts within the walls of their building, but it does not end there. The National Aquarium works extremely hard to protect, enhance and restore natural resources through education, habitat restoration, animal rescue, and sustainable business practices.
4D Movie Expirience
Discover a new world of charismatic and beautiful creatures with the available 4D film: Being Dolphins. You can catch multiple showings of the 4D movie at different times throughout the day for a once-in-a-lifetime experience to see aquatic life like never before. Explore behind the scenes, meet the experts behind the screen, and come face to face with amazing animals in jaw-dropping quality.
Thousands of Animals
The National Aquarium is home to hundreds of different species and thousands of animals in total. On your journey throughout the aquarium, you will have the opportunity to learn about animals from all over the world and get up close and personal with most of them assuming there not too dangerous of course. I don't think you really want to be face to face with an upset shark who is waiting on his lunch. Anyway, the aquarium animals range from the depths of the ocean to the tropics of the rain forests. Discover what makes each life different and unique.