New Burgers In Town: Try BurgerIM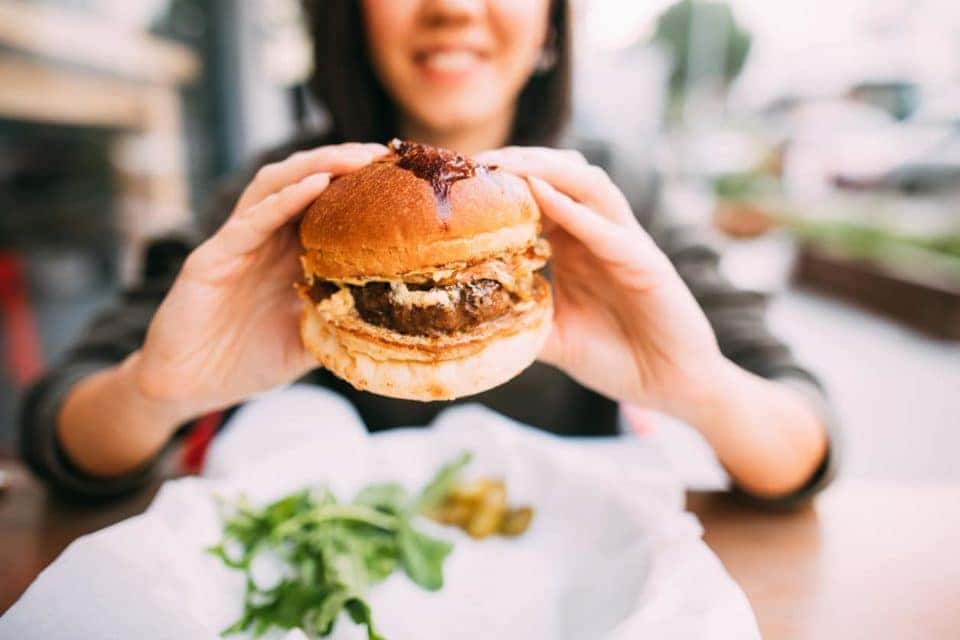 Be honest, is there anything better than a big ole burger and a side of onion rings? If your answer is no, then you have got to try the new burgers in town! Just three weeks ago BurgerIM graced the Owings Mills area with its tasty fries, shakes, and patties, and people have been going crazy ever since. Keep reading to find out what makes them so good, and what people are saying!
Menu
Below are some of the most popular menu items and the ingredients that make them so good:
Burgers
Greek lamb — 1/3 Lb. Patty, Tzaziki, Mixed Greens, Shaved Onions, Roma Tomato
Falafel — 1/4 Lb. Patty, Tahini, Baby Greens, Pickles, Shaved Onions, Roma Tomato
Dry-Aged Beef — 1/3 Lb. Patty, Barbecue, Onion Ring, Bacon, Cheddar Cheese
Chicken
Chicken Wings
Crispy Chicken Strips
Milkshakes
Cookies and Cream
Vanilla
Chocolate
Strawberry
What People Say
Although the restaurant has only been open for a few weeks, it is already generating buzz on sites like Yelp. Here's what users had to say about BurgerIM:
"I'm so glad that BurgerIM is here. I got the trio and half fries n onion rings. Everything was made hot n fresh. Totally delicious."
"Tried the burger trio liked it a lot! Got two regular cheeseburgers and the crispy chicken. Side of onion rings. You can tell that they're still figuring things out but everyone was polite, the food was good and they didn't pretend to have it all together and were very honest. We'll definitely be coming back!"
"Checked out BurgerIM with the kids today. We all decided we wanted to try the Meditteranean Lamb Burger. It had everything we wanted in a Greek-inspired burger. We did have ask for Tzatziki sauce. It was super thick and very good. Their burgers are reasonably priced for their size. You can add a drink and a side for about three bucks. They have an assortment of fry styles, onion rings, and even side salads. If burgers aren't your fancy, you can get wings. We will definitely return soon as we cannot wait to try some more burgers. That salmon burger is calling my name!"
Other Locations
If the name is ringing a bell, it's probably because these burger joints are popping up all over the country. Near Maryland, there are: Virginia chains in Arlington, Haymarket, Brambleton, and Manassas; Pennsylvania chains in Philidelphia, Warrington, and Bethlehem; and New Jersey chains in New Brunswick, Piscataway, and Metuchen.
The Owings Mills location is just one of two in the whole state, next to the Wheaton restaurant. Try them out to see what all the fuss is about!