New-Look BMW X5 Coming Soon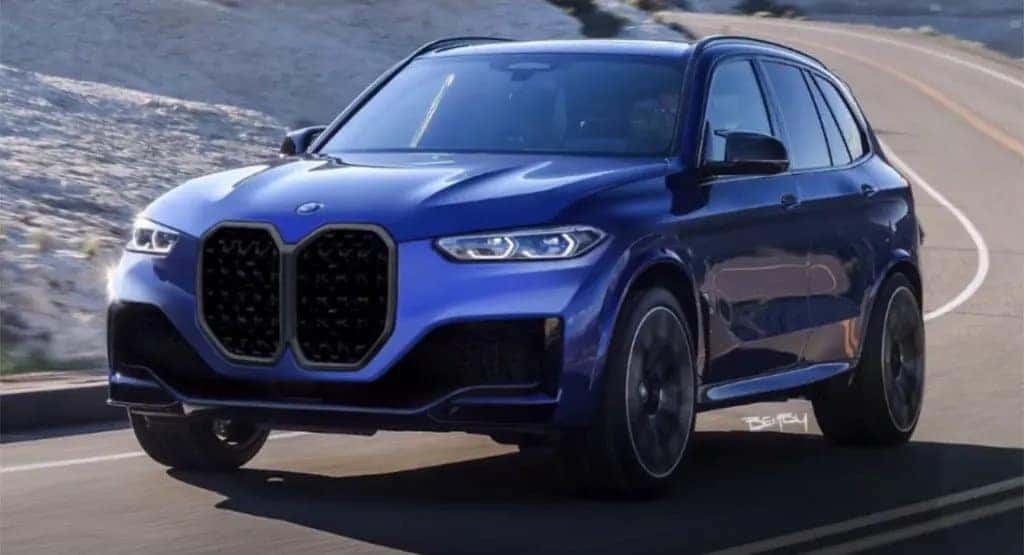 Get ready for a sick new BMW design coming soon to the Next-Gen BMW X5. So far it looks like the style is drawing inspiration from the XM model.
Previous Model
The most recent G05 model of the BMW was first released in 2018, but BMW is already looking forward to the next model on its way very soon. The X5 has been through 4 generations so far and it looks like the next generation will be taking more risks with a less traditional style and aim towards something much more modern and innovative. BMW has also hinted towards a more dynamic aesthetic based on the popular XM styling that is soon to be released in early 2023.
Modernized Design
From the outside looking in with the information we have, BMW is trying to combine the X5's conventional look with some of the dynamic details that the XM model has to offer. The blue SUV model you see above has a brash octagonal grille with an increase in size to what would normally be small headlights. The model is also proportionally different from its 2018 counterpart with toned downed detailing on the lower bumper as well as subtle humps added to the hood of the SUV.
Big Differences
Although the new BMW X5 is gaining a lot of cool new features with its design, that also means it has to let go of a few things in order to do so. A few things missing from the potential BMW X5 above are the vertically-stacked arrangement in favor of two pipes, and the dual BMW logos from the back window. If your looking to take home what the current 2022 BMW X5 has in store look no further than BMW of Owings Mills today.