Find New Ways For Using Old Crates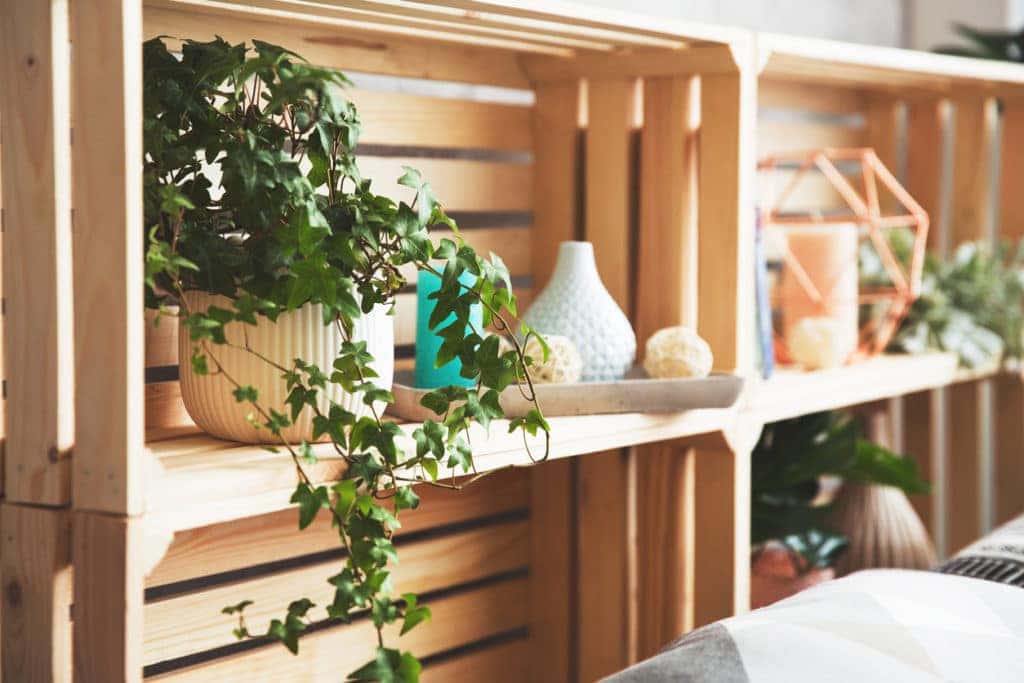 If you've ever ended up with some old wooden crates after a move or other project, you can repurpose those useful items with these DIY crate upcycle ideas.
Liven Up Your Living Room
The centerpiece in your den can be a clever conversation piece as well, as a homemade coffee table is sure to amuse your guests. It's easy to achieve rustic-chic results when you incorporate pallets and crates into furniture, and a few refined touches like a nice stain on top can add attractive color contrasts. A couple of small crates painted and stacked can also be a fitting end table or nightstand while topping a crate with some upholstered cushioning yields a convenient storage ottoman.
Update Your Office
You can easily fashion a convenient desk out of a few crates and a long plank of wood, and you don't even have to nail the components together in case you need to break down the desk to clear up space on occasion. This pop-up desk requires four crates, with two stacked on either side of a chair-wide space. All you have to do is lay a large, flat board across the top, and then your work station is ready. Nearby, stack and alight crates to create a modular bookshelf, and feel free to get creative with the horizontal and vertical arrangement.
Furniture for Fido
If you want to make some furniture for your four-legged friend, a spare crate or two can provide some practical possibilities. By removing a few planks on one side for an entry, you can produce a simple pet bed frame. Then, you're free to decorate as you wish and stuff it with a comfy cushion. You could also cut a couple of holes in the bottom of a crate to elevate your pet's food and water bowls. Remember that those dishes will need a lip big enough to keep from falling into the crate.
You might also like: Take These Amazing Shots Using Your iPhone Camera
BMW of Owings Mills
While it's rewarding to tackle do-it-yourself projects at home, you can always count on us when it's time to find your next ride. Come visit us at BMW of Owings Mills to see what we can do for you.