Recipes For Delicious Christmas Desserts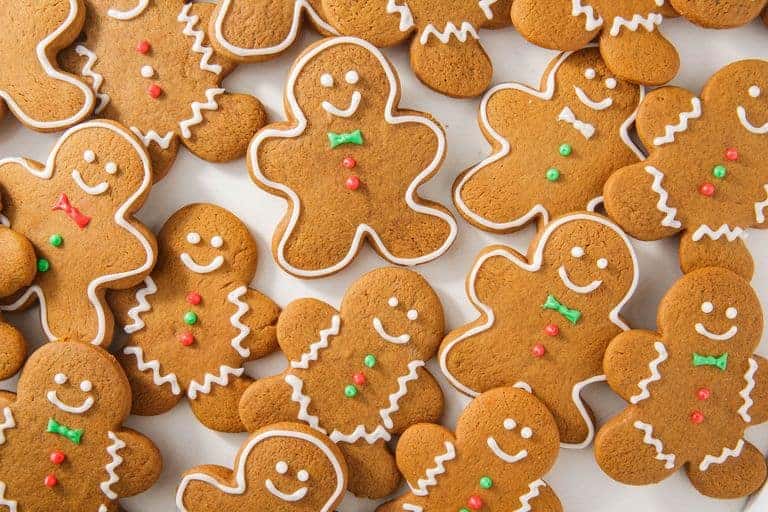 Christmas is around the corner and that means it's time to whip up some tasty treats for the whole family to enjoy! Here are some delicious recipes for snacks.
Gingerbread cookies are a classic holiday treat and a fan favorite by all kids and most adults. The concept of making them into different shapes and sizes and decorating them with delicious frosting is half the fun!
Brown Sugar
Pure Vanilla Extract
Ground Ginger
Nutmeg
Baking Soda
Butter
This Cinnamon Roll Apple Pie masterpiece might take more time than you're typical average pie. But it's definitely worth it! We recommend you use the perfect pie crust recipe linked below, but if you want to skip this step, feel free to start with the store-bought dough. We hope you enjoy a few of these recipes and have a great Christmas!
All-Purpose Flour
Granulated Sugar
5 Assorted Apples
Ground Cinnamon
Kosher Salt
Pie Dough
Sweet potato casserole may be a Thanksgiving fan favorite, but that doesn't mean we can't carry it into Christmas! Serve these bite-size Sweet Potato Bites as an appetizer this Christmas and make sure to have enough for everyone because they'll be going fast!
Maple Syrup
Sweet Potatoes
Marshmellows
Kosher Salt
Pecans