Meet Up With Friends At Times Square Kitchen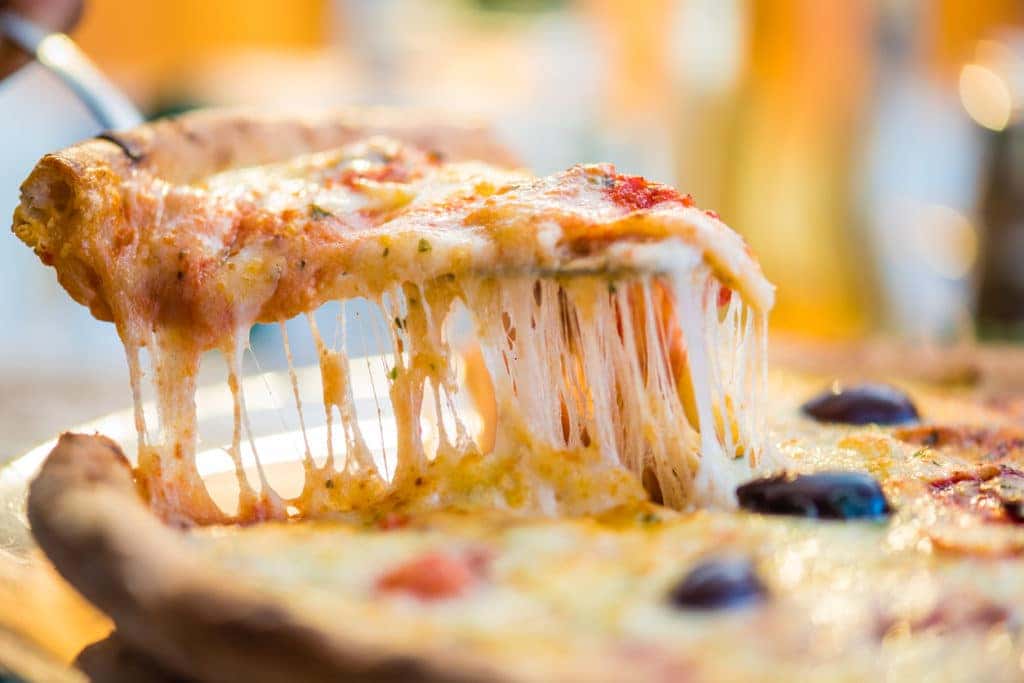 You don't have to travel to Manhattan to find a slice of New York-style pizza, because Times Square Kitchen serves up the classic pie right here in Owings Mills!
The Pizzas
Times Square specializes in New York-style pizzas with a variety of their own unique treatments. The New York Supreme comes with sausage mushrooms, pepperoni, peppers, and onions, while the Cheesesteak sports grilled ribeye steak, sweet and banana peppers, and onions over mozzarella and cheddar. True carnivores will love the Meat Mania, which features sausage, pepperoni, bacon, and meatballs, while the Buffalo Ranch blends familiar pub flavors of spicy buffalo chicken and rich dressing. For a taste of Manhattan-meets-Maryland, ask for the Crab Dip, which comes with fresh corn and a dash of Old Bay over mozzarella.
Subs and Sandwiches
There's more to the menu that the pizza pies, of course, and you can always go for a handheld option like the Chicken Diablo Sub with crispy chicken flavored with smoky mayonnaise, onion, and Red Hots. Their take on the Philly Cheesesteak features provolone, avocado, and chipotle mayonnaise, while the Classic Italiano Melt combines salami, pepper ham, and capicola with provolone, pepperoncini, a red vinaigrette, and other pronounced flavors.
Something for Everyone
The team at Times Square has made some careful considerations for various diets and tastes, so vegetarian and gluten-free diets are easily accommodated. Veggie lovers can start off with hummus, then dig into a Grilled Veggie sub with peppers, onion, broccoli, mushrooms, and more; or a savory balsamic roasted portobello melt with mixed greens and pesto aioli. Vegetarian pizzas include the Three-Cheese Margherita with basil and fresh tomatoes on mozzarella and Romano, as well as the White Veggie pizza with broccoli, garlic, and tomatoes on mozzarella and ricotta. If you're looking for a gluten-free option, the Cauliflower Parmesan Crust pizza delivers with its own unique flavor.
NY Style Pizza vs. Everything Else
New York-style pizza is hand-tossed and defined by its thin but bendable crust. Slices are typically wide, and the generous size lends itself to easy folding if you're taking a piece on the go. Elsewhere in the U.S., the Italian pie has been adapted in many other ways, like the thick deep-dish pizza in Chicago or the crispy Sicilian variety found in Detroit. If you find yourself in the Quad Cities, your crust might taste particularly earthy thanks to the addition of brewer's malt in the dough.
You might also like: Sweet Spots Near Owings Mills
While You're Out
Whether you want something you can share with the whole family or a little something special just for yourself, you'll find it here at BMW of Owings Mills! Check out our selection and come see us whenever you want to take a closer look at our premium cars and SUVs.