Chow Down On These Tasty Chowders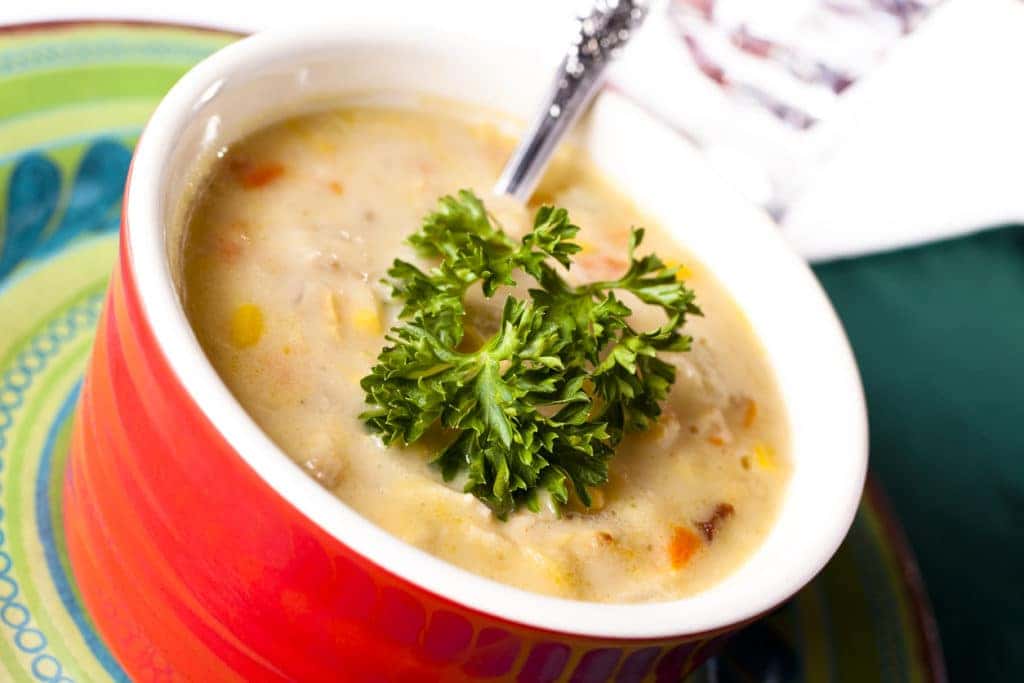 When you're trying to stave off winter's chill, warm and satisfying dishes are a can't-miss recipe for comfort. It's hard to beat a bowl of rich, steamy chowder chock-full of filling ingredients and delectable flavors. If you're looking for a chowder that will bring your whole family to the table, we have a few of them that are sure to do the trick. Keep reading for a few tasty additions to your recipe repertoire.
Easy Chicken Corn Chowder
Thick and rich, this soup boasts sweetness from corn and a hint of spice from jalapenos. Complete with sauteed onions and celery, two kinds of corn, cooked chicken, and milk, this chowder comes together quickly and deliciously every time. From start to finish, it will be ready to serve to your hungry crew in 30 minutes or less. Simplify the recipe even further by using a rotisserie chicken from your grocery store's deli section instead of preparing the chicken yourself.
Authentic New England Clam Chowder
Perhaps the most common chowder there is, New England Clam Chowder is easier to make than you might have imagined. Bring the flavors of the ocean into your own kitchen with this comforting concoction of fresh clams and potatoes in a rich cream base with hints of bay leaf and thyme. Serve the chowder with oyster crackers or saltines, and garnish with fresh parsley.
Sweet Potato Chowder
It's a "huge hug in a bowl for you," touts the creator of this hearty and delightfully textured Sweet Potato Chowder. Pancetta, onion, and garlic start the recipe off on a flavorful note, while carrots and sweet potatoes join the mix along with nutmeg, sage, chicken stock, cream, and kale for a finished dish that's a complete meal in a bowl.
You might also like: Try These Christmas Dishes With A European Twist
Cheesy Vegetable Chowder
This soul-satisfying soup is a meatless meal that doesn't miss a beat when it comes to taste. Thick, creamy, and packed with veggies, Cheesy Vegetable Chowder will please even the pickiest palates at your table. Chopped cooked chicken can be added for an even heartier dish.